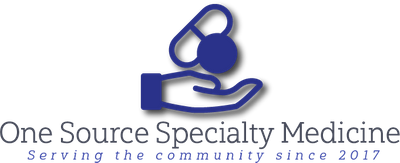 At OneSource Specialty Medicine, your wellness is our desire. We provide medication that suits your needs, wellness and health. We make sure we provide the best service to all our customers at all times. You can always be assured that your health is safe in the hands of our dedicated, caring, top-notch team of professionals! We are not just the guys who hands out your medicines, but we are here to talk and discuss health issues you may be facing. We also provide free delivery services so you won't have to be bothered by issues like traffic or time. We aim to make your journey with us easy, comfortable and hassle-free. Choose life. Choose OneSource Specialty Medicine.
COVID-19 Prescriptions
We offer prescription medication to treat COVID-19. Contact us today to learn more.